Obama Campaign Spokesman Repeats Lie About Palin and Buchanan:
"Palin was a supporter of [MSNBC analyst] Pat Buchanan, a right-winger or as many Jews call him: a Nazi sympathizer," Obama spokesman Mark Bubriski wrote in an email.
To recapitulate previous posts, Palin publicly supported Steve Forbes, not Pat Buchanan in 2000. Pat Buchanan has claimed that Palin attended a fundraiser for him during the 1996 campaign, but his sister and campaign manager Bay says they actually met at a fundraiser for another candidate, not for Buchanan. (And as much as I dislike Buchanan, calling him a "Nazi sympathizer" is a bit much.)
Oh well, it's all just politics, I guess, and it's not like Obama has had contact with anyone who might scare off Jewish voters.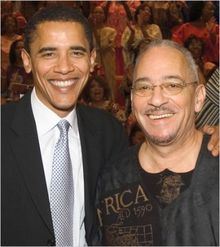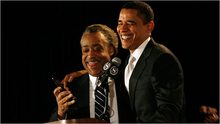 (For the context of Obama's embrace of Sharpton, see this story.)
Related Posts (on one page):
Obama Campaign Spokesman Repeats Lie About Palin and Buchanan: